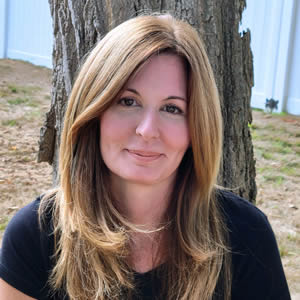 Robin is a Certified Nurse Practitioner who has  personally discovered the healing benefits of energy work, mindfulness, hypnosis and meditation.  Meditation  subsequently changed her outlook on reality and career path which lead to the opening of  her healing studio. Awaken incorporates a holistic approach using energy work and light hypnosis with Ketamine for the experience that has the potential to change your view of reality.
Robin graduated from the University of Massachusetts at Lowell in 2003 with a Bachelors of Science, RN. Followed by employment at Lawrence General for nine years. Initially, on the medical surgical unit followed by five years in the Emergency Center.  Completed Masters of Science, Nurse Practitioner degree at The University of Massachusetts, Lowell in 2012. Initially working as a primary care provider at Greater Lawrence Family Health Center followed by employment at New England Community Medical Services caring for clients in multiple skilled nursing rehabilitation units.
Robins career path progressed with a focused interest on holistic healing with identifying the root cause of symptoms with Ketamine. Robin trained to administer Ketamine through a credentialed program by the American Academy of Nurse Practitioners, Resilience Behavioral Health Solutions. Additionally furthered her training in the field of mental health with a year long fellowship through the Integrative Psychiatry Institute (IPI) in Integrative Psychiatry for Health Professionals.
Degrees/Certifications:
● Registered Nurse Practitioner in New Hampshire and Massachusetts, American Academy of Nurse Practitioners
● Registered Nurse in New Hampshire and Massachusetts
● DEA in New Hampshire and Massachusetts
● Integrative Psychiatry Fellowship through Integrative Psychiatry Institute (IPI)
● Ketamine Assisted Psychotherapy (KAP) 
● ACLS Certification
● CPR Certified

Additional Training Includes:
Reiki Master
Barbra Brennan Healing Light Workshop
IET Energy healing
Hypnosis Training with Imagination Gateway
Quantum Healing Hypnosis Certification (QHHT)
Brian Weiss Past Life Regression Hypnosis Certification
Master Practitioner, Neuro Linguistic Programming (NLP)
Mental Emotion Release and Hypnosis (MER) 
Tuning Fork Therapy Certification at Himalayan Academy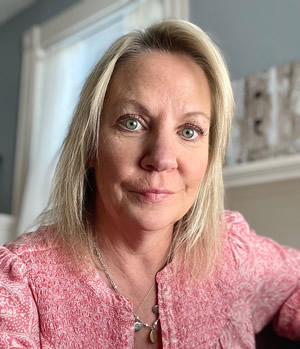 Lisa is a remote provider offering support to Awaken Clients
Lisa practiced as a Primary Care Provider for the past 8 years, Seeing first hand how mental health impacts a person's overall ability to function.
Motivating her pursuit of additional education and currently dually board certified in both Family Practice and Psychiatric Mental Health. The most fulfilling aspect of her practice is to be able to help someone manage the symptoms that are causing them distress and regain balance in their life.
Lisa looks forward to helping clients get back on the path that serves their highest good.
State of New Hampshire APRN License

 

#051227-23
State of Massachusetts APRN License #204157
State of Maine APRN License #

 

CNP211248
Certified Emergency Nurse (CEN), November 2007-March 2016
Critical Care Registered Nurse (CCRN), November 1997-November 2009
Basic Life Support-current
Email: lroseberry408@gmail.com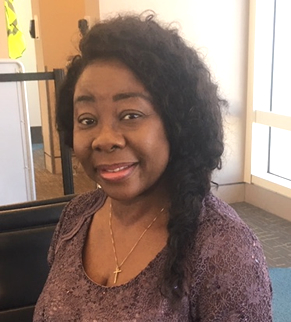 Tai has her own practice in the same building as Awaken called Amodeus Healthcare & Psychiatry Services. She follows awaken clients that need further support and offers both in-person and remote services. www.amodeushealthcare.com. 603-305-7076
Tai is a dual board-certified Family Psychiatric Mental Health Nurse Practitioner, Family Nurse Practitioner and a Doctor of Nursing Practice who specializes in the evaluation and treatment of various mental health disorder across life span, including ADHD, Anxiety, Depression, Bipolar, and insomnia.
She treats dual diagnosis of substance use disorder – alcohol use disorder, opiate use disorder. With an approach that is Patient Centered and Comprehensive as a prescriber.
She will take the time to get to know you and understand your specific concerns and goals.
Her practice motto is Love is its foundation, Compassion is its anchor and Serenity are the arms that delivers the care.
Meet Sarah and Rebecca – both have extensive training with integration therapy and clients are encouraged to utilize their support and services. Sarah can see Clients at Awaken or remotely and Sarah has an office in Massachusetts and sees clients remotely as well.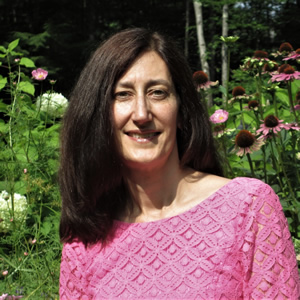 Sarah Benoit is a licensed psychotherapist in both New Hampshire and Massachusetts.  Since obtaining her graduate degree in Counseling Psychology form Fitchburg State College in 2004, she has worked in a variety of settings and provided a variety of services. Early in her career she worked in a hospital in-patient setting and then moved to community based mental health work. Within the last 10 years her focus has been on private practice and private consultation services.
Most recently, she obtained a certificate in Plant Medicine from Cornell University and has pursued further education in the area of serotonergic entheogens and psychedelics.  One of her specialties is helping people integrate their experiences with these medicines into their daily life.
For more information on Sarah and what services she offers, her website is sarahcbenoit.com
Sarah C. Benoit, LCMHC, LMHC, PLLC | Milford, NH 03055 | Telehealth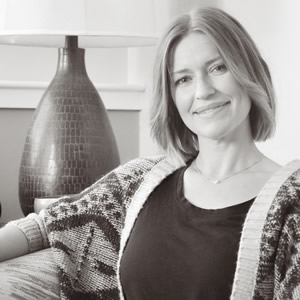 Rebecca has her masters degree in clinical mental health counseling.  She works with individuals through a client centered approach creating a strong therapeutic relationship. 
She brings her 17 years of experience as yoga teacher and student to her sessions by applying mindfulness meditation techniques and body awareness. 
Rebecca has been working with psychedelic medicines for over 6 years and uses her knowledge to assist clients with mind set and integration.
Hours: Monday – Friday and Some Saturdays (by appointment only).
75 Gilcreast Rd. Suite 303 • Londonderry, NH 03053